Is your lab on the journey of digital transformation? Do you feel that your User Requirements are not well defined? Do you feel there is a gap of communication between your laboratory team and tech team?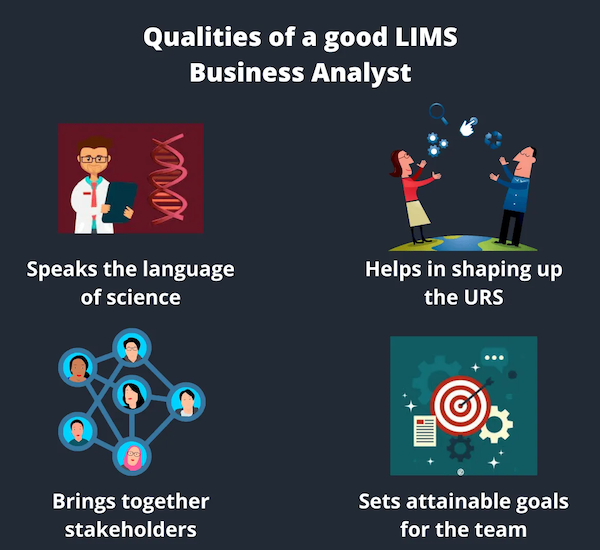 In today's world, most businesses are moving towards digitalization because it has become a necessity to survive in the long run. Laboratories often lag behind in this digitalization journey. This is mostly because of the dynamic and complex business processes and the sheer amount of data that is generated.  These complexities make the digitalization journey both exciting as well as tedious and lengthy.
Every lab is unique and has unique requirements, hence a "one size fits all" model doesn't work in a complex project as such. It requires open communication and the exchange of ideas. Often, a gap in the communication between the tech team and the laboratory team becomes a major factor for a failed project.
A skilled business analyst can help in solving these problems and facilitate interaction between cross-functional teams. Let's look at a few key points on why a LIMS Business Analyst role is crucial for a laboratory digitalization project.