Delivering Excellence in
Manufacturing Digitalization
10 out of the top 20 major life sciences companies trust FrontWell Solutions to digitize their manufacturing and laboratories!



FrontWell Solutions is a consulting firm and system integrator for MES, MOM, LIMS & Manufacturing/Laboratory Analytics.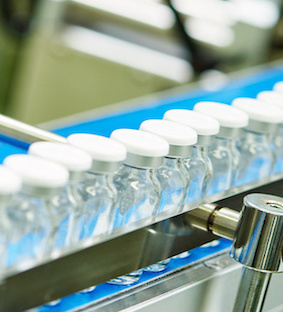 Pharma & BioTech - Manufacturing

​
​Pharmaceutical and biotech companies require a robust Manufacturing Execution System (MES) to efficiently manage their highly regulated and complex production processes. MES solutions incorporate electronic batch recording to enhance production efficiency, ensuring compliance with GxP standards by documenting every step of the process. By offering real-time visibility into production, MES minimizes errors, streamlines processes, and supports better decision-making. Given the strict regulatory requirements in GxP environments, MES must be designed to meet these standards, including compliance with regulations such as 21 CFR Part 11. MES enables Pharma and Biotech companies to achieve their goals of producing high-quality products while ensuring patient safety, enhancing operational efficiency, and reducing costs.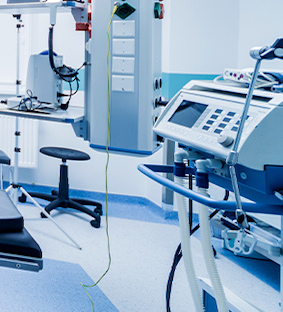 Medical Devices & Discrete Production

​
Medical Device and Discrete Manufacturers require a highly reliable and scalable solution to run their manufacturing operations. A robust Manufacturing Execution System (MES) offers real-time visibility into production processes, enabling efficient tracking of production performance, materials, and inventory. With advanced production scheduling and optimization capabilities, MES helps manufacturers optimize their production processes, reduce waste, improve productivity, and enhance their overall competitiveness. By providing complete control over the production process, MES also ensures compliance with regulatory requirements and quality standards. Ultimately, MES helps Medical Device and Discrete Manufacturers achieve their production goals, streamline operations, and deliver high-quality products to customers on time and on budget.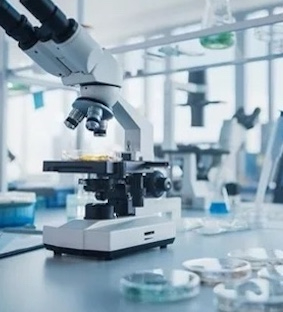 Quality Control & Laboratories
​
Laboratory Information Management Systems (LIMS), Electronic Lab Notebooks (ELN), and Laboratory Execution Systems (LES) are essential tools for regulated industries that want to manage their mission-critical laboratory operations (e.g. QC) efficiently and maintain compliance. With features such as order/batch management, sample tracking, data management, electronic lab notebooks, instrument connectivity, and reporting, these systems provide a wide range of benefits. We offer industry-leading laboratory informatics solutions for the regulated industries that meet the most stringent regulatory requirements while providing exceptional functionality and scalability. We are here for you to discuss your future state-of-the-art LIMS system to streamline your laboratory operations, reduce errors, and improve productivity.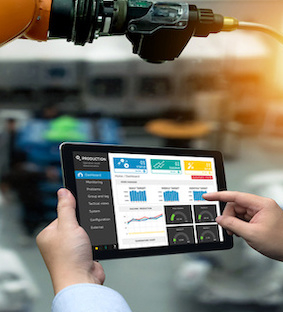 Cloud-based MOM
​
​
For small and mid-sized organizations (incl. smaller sites within large organizations), digitalization can be a daunting task. They need systems that can generate value quickly and scale gradually, allowing them to take smaller steps towards achieving their digitalization goals. Cloud-based manufacturing platforms are flexible and user-friendly, enabling organizations to configure custom apps and workflows that can be easily integrated into their existing operations and adapted quickly to changing business needs. This eliminates the need for expensive projects including on-premise IT infrastructure, typically a major hurdle for smaller organizations. Cloud-based manufacturing platforms are a great option for small and mid-sized organizations and for smaller sites within large organizations looking to digitize their manufacturing operations.





We care about results
We take pride in our ability to work seamlessly together, leveraging our individual strengths to create innovative solutions that drive value for our clients. With FrontWell, you can trust that you have a team of experts dedicated to helping you achieve your manufacturing digitalization goals.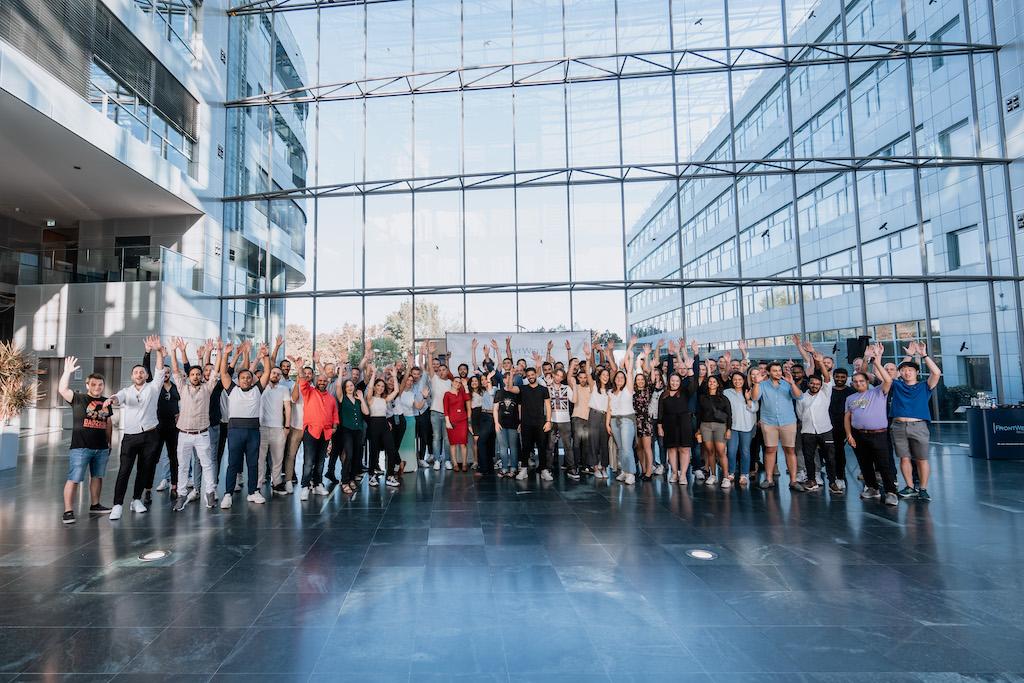 Our Profes​sional Services
Advisory Consulting


Software Selection and Vendor Evaluations
Roadmap definition & Planning/Governance structures
Program/Project Setup (Budgeting, Staffing, ROI)


Business Processes


Business Process Analysis and Fit/Gap Workshops
Recipe Design and Master Data Concepts/Digitization of Business Processes
SOP Creation and Documentation Support
Integration
& Validation
System integration in production IT/OT-landscape
Software Development, Configuration and Parametrization
System Validation and Testing; CSV / CSA
Support & Operations


Go-Live Support & HyperCare

User Training and Documentation

Support, Maintenance and Operations (incl. 24/7)

Our Partners
Experience the power of digitalization with our carefully curated portfolio of industry-leading software solutions. Our partnerships with top vendors bring you the best-in-class tools for every stage of your manufacturing process. From design to production, we have the right product to meet your specific needs.