LIMS (Laboratory Information Management System) has become a widely recognized and trusted tool among various industries and professionals working in laboratory environments. This comprehensive software solution plays a pivotal role in streamlining laboratory activities, including sample collection, tracking, testing, reporting, and instrument management. With the growing demand for LIMS, there is an increasing need to enhance its functionalities and provide a unified system that caters to the diverse requirements of laboratory staff.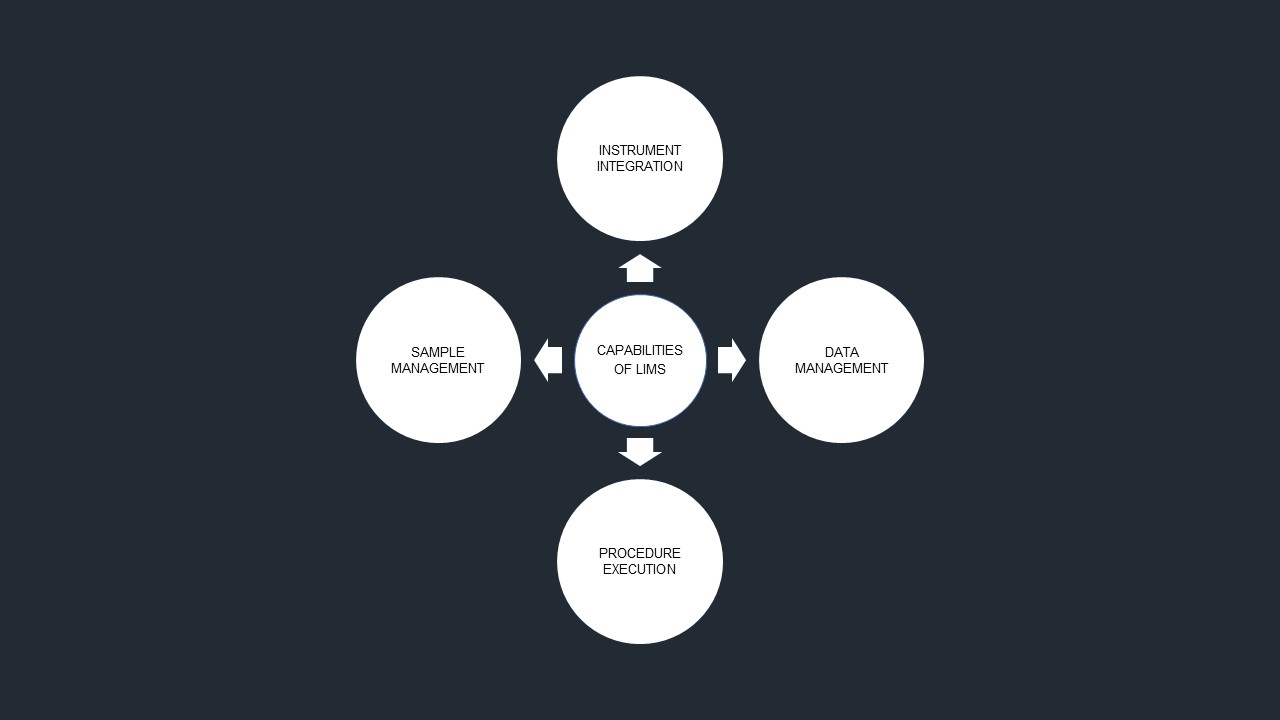 What is the purpose of implementing a customer portal?
Now, it is important to consider the needs of individuals who are not directly involved in laboratory work. These could be researchers, physicians, or other external clients who post their requests via phone, mail, fax, email, etc. creating many opportunities for human error and other inefficiencies. This is where the concept of a portal comes into play. The portal serves as an interface designed specifically for individuals who do not work within the lab setting. It offers them the convenience of making test requests, submitting sample data, ordering kits, and monitoring the status of their tests, among other features.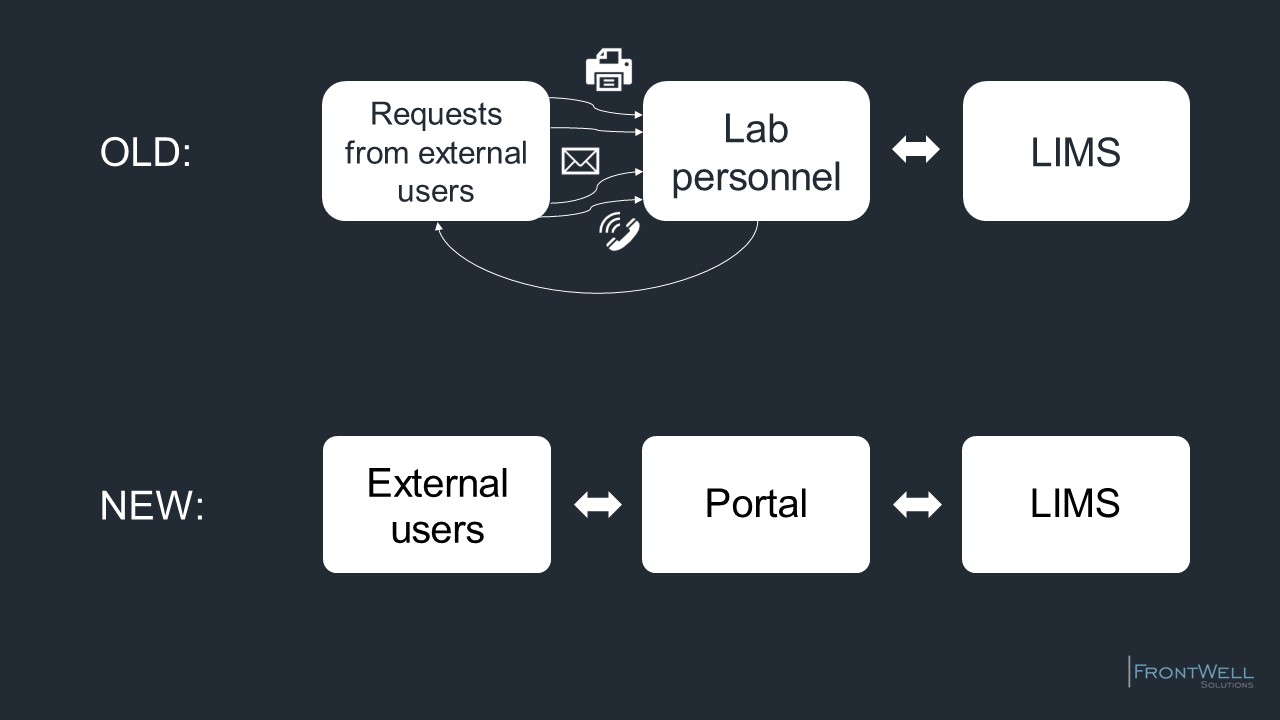 The portal serves as a bridge between the laboratory and external parties, enabling users to access and view laboratory data. While they may not have the same level of access and control as lab personnel, customers using the portal can still edit certain data and create requests for samples or kits. This level of accessibility ensures that customers have a user-friendly and efficient means of interacting with the laboratory, while maintaining appropriate levels of security and data control.
Our partners from LabVantage have developed and introduced the Portal feature as part of LabVantage 8.7 to eliminate the delays and frustrations related to the manual return of data by lab personnel and to enable seamless submissions to and communication from the LIMS, without accessing the LIMS itself – which ensures the complete separation and security of data.
Here's an example of a customer portal: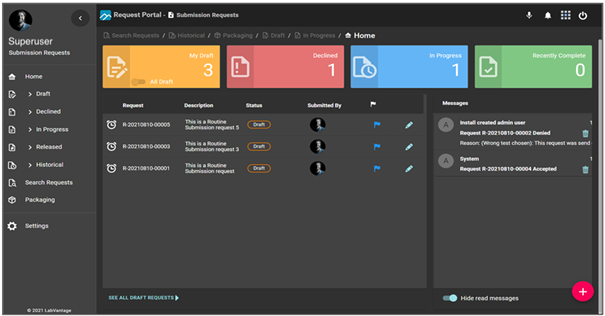 Figure: Portal Overview in LabVantage LIMS

What should customers consider when implementing a portal for your organisations?

From our experience as a LIMS implementation partner, there are several key points to keep in mind for a successful implementation of a portal for your organization:
Requirements Gathering:

 It is crucial to clearly define your expectations and gather the right information during the requirements gathering phase. This ensures that the portal application aligns with your specific needs and objectives.

User Interface:

 Creating a user-friendly, visually appealing, and responsive interface is essential. Since the portal will be utilized by external parties, it should be designed in a way that allows customers to easily navigate and manage their requests with just a few clicks. A well-designed user interface enhances the overall user experience and promotes efficiency.

Data Mapping and Integrations

: Integrating the portal with your existing LIMS system requires careful consideration of data mapping and integrations. During this process, it is common to encounter challenges related to field mapping and known integration issues. It is important to ensure that the portal and LIMS utilize the same database and that not all data provided by customers will be used in the LIMS application. Identifying mandatory columns in advance helps to streamline the integration process.

A portal is not a LIMS

: It is important to note that the portal should not be mistaken for a LIMS system. While the portal facilitates various customer-related activities, such as managing requests, it should not be used for complex calculations or laboratory testing strategies like skip lot testing. These functions are typically performed within the LIMS system itself, which handles tasks such as calculation setup, master data management, process creation, and sample and lot management.
Implementing a portal alongside your LIMS system can significantly enhance the efficiency and convenience of laboratory operations, particularly for customers and external parties.
By adhering to the points mentioned above, you can ensure a successful implementation of the portal application, aligning it with your organization's unique requirements. 
If you would like to learn more about portals and their implementations, please feel free to contact us at FRONTWELL Solutions. We would be delighted to discuss how we can assist you and your laboratory in achieving optimal results.
Suraj Prakash M​ishra
LIMS Consultant & Team Lead
Contact Information: Frontwell Solutions GmbH 
Address: Konrad-Adenauer-Allee 1-11, 61118 Bad Vilbel
Email: ReachUs@frontwell-solutions.com