​MedTech Intelligence is hosting a webinar featuring Critical Manufacturing and our partner FrontWell Solutions on February 22, 11 AM EDT.

If you're interested in topics such as reducing paper, maintaining compliance, and automating your validation using reasonable, efficient, and modern methodologies, register now.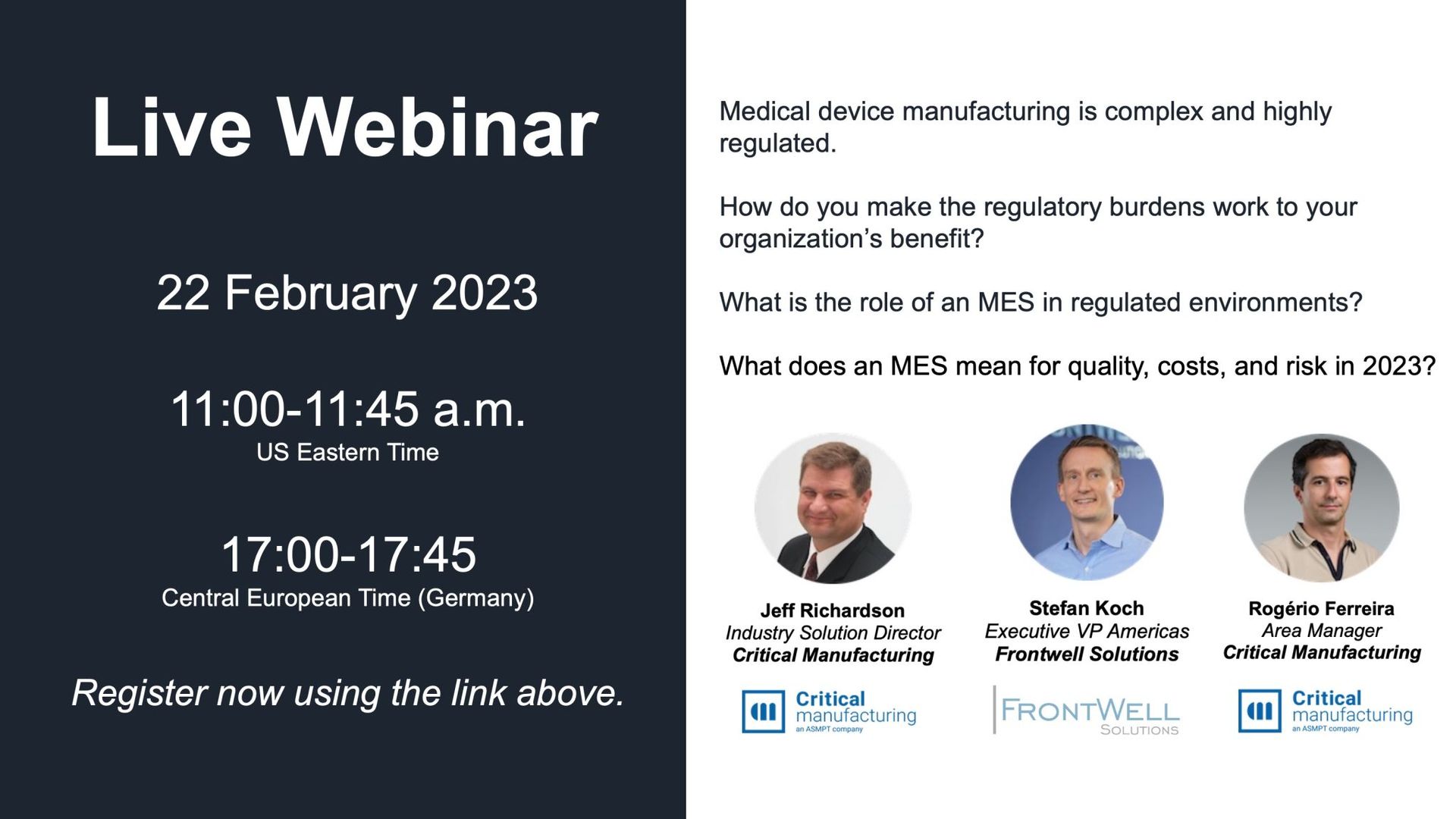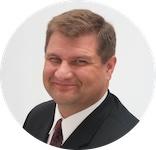 Jeff Richardson
Industry Solution Director
Critical Manufacturing

Jeff Richardson is the Industry Solution Director for Critical Manufacturing, focused on elevating customers' Manufacturing Operations and Quality for Industry 4.0. Jeff has worked with Life Sciences companies throughout his career, delivering sustained performance gains. For more than 30 years, Jeff has worked through all aspects of the value chain to validation. Jeff has both a B.S. and an M.S. in Electrical Engineering from Clemson University.  He lives in Greenville, SC with his family.


Rogério Ferreira


Area Manager
Critical Manufacturing

Rogério Ferreira is the Area Manager for Medical Device implementation projects at Critical Manufacturing. Rogério started his career as a software consultant, and has worked in different manufacturing industries, such as semiconductor, and different management positions.
For the past 14 years he has been working at Critical Manufacturing, and more recently his focus has been on projects related to medical devices, where he makes sure that they meet the expectations of their customers. He likes working with projects in the medical devices sector because he gets to see, and experience firsthand, how Critical Manufacturing contributes to the final product, which he knows will benefit the health of all. 


Stefan Koch


Executive VP Americas
Frontwell Solutions

Stefan Koch is the Executive VP Americas at Frontwell Solutions. He has more than 12 years cross-functional experience implementing software solutions in the regulated life sciences industries as a Software Engineer, Project Manager and Solution Architect. Most recently, he built and led Professional Services teams at Körber Pharma and Vineti.  Stefan is passionate about scaling delivery teams to accomplish more with higher quality while reducing time to value for their customers.